Friends of FLEURISH Loyalty Rewards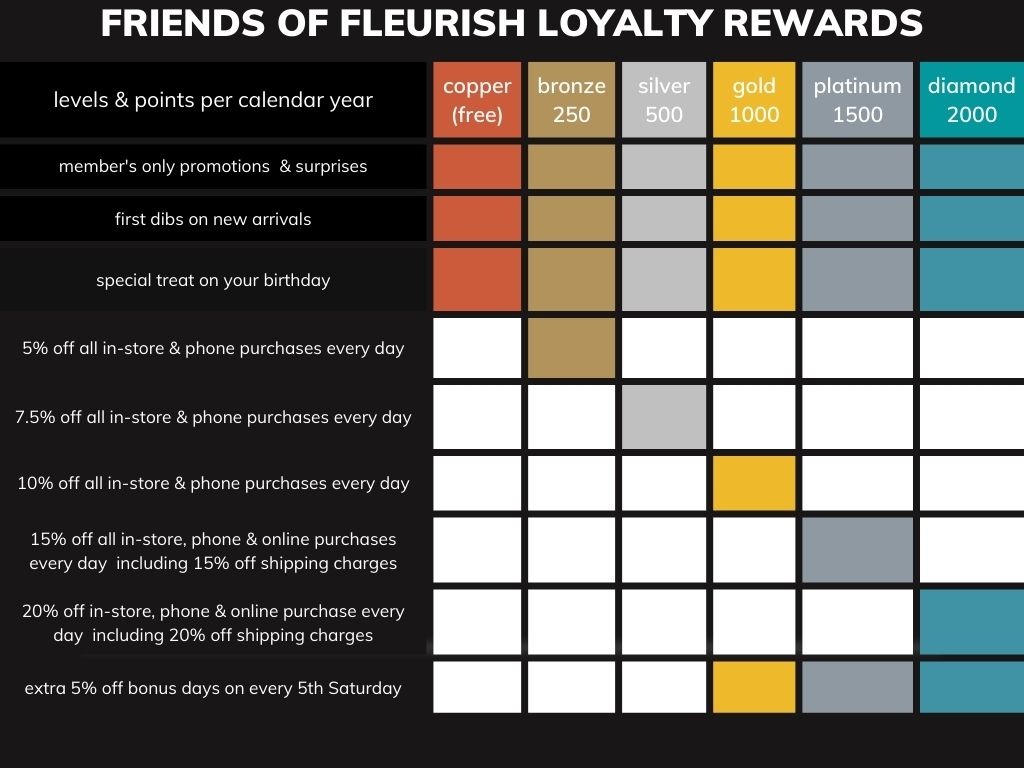 We love to spoil our customers at FLEURISH!
If you'd like us to spoil YOU, our Friends of Fleurish Loyalty Rewards Club is free to join!
How do you join? Shop online or in-store and we'll add your name, mobile number, email
address and birthday to our system and that's it! You're in!

How does it work? Earn points when you shop to achieve your Status. We keep track of
everything for you! Once you achieve a Status Level, you may keep that Status for the
remainder of the calendar year (Jan 1-Dec 31) -AND- the subsequent calendar year! Members
will earn a higher Status when points within a calendar year qualify the member for that next
Status Level. The change in Status will take place the month following the qualification.
Members must re-qualify each calendar year.