Posted on
By Debra Campbell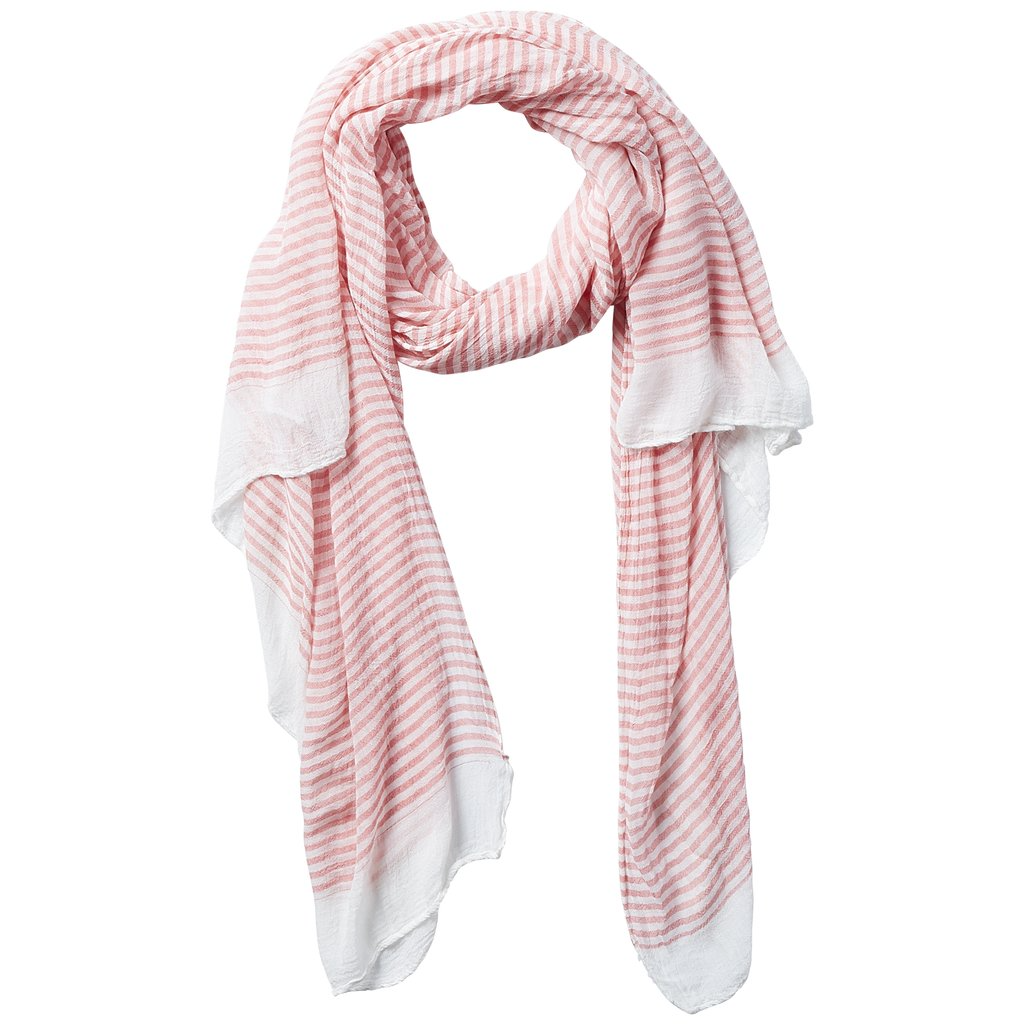 I can be outside for a minute and get bug bites--apparently they think I'm quite tasty lol.  So when a friend of mine told me about these insect repellent scarves I was skeptical but intrigued.  I'm a researcher so I went to a few sources to find out more.  The unscented insect-repelling technology was originally developed to protect the US Military and has been tested under USDA guidelines.
Insect Shield scarves
are proven to repel many species/varieties of mosquitoes, ticks, ants, flies, chiggers and midges.
Insect Shield® is an Environmental Protection Agency registered process first developed in 1996 in response to the U.S. Military's request for a safe, long-lasting, durable way to bond the insect repellent permethrin to uniforms. Permethrin had already been EPA registered since 1979 as a safe and effective insect repellent. After years of research and development, a process was created by which permethrin is tightly bonded to fabric fibers—resulting in effective, odorless insect protection that lasts the expected lifetime of the garment—which Insect Shield® states to be 70 washings. Today, millions of military uniforms include Insect Shield® technology; and this same technology is now available in our new summer scarves!
Follow us on
Instagram
and check out our new series of REELS we'll be sharing this week showing super cute ways to style your scarf for the summer!
Want to know more?  Check out the frequently asked questions I researched and gathered answers for below.
FAQs:
Does Insect Shield® Really Work?
Yes it does. Even after 70 washes, testing shows Insect Shield® treated fabric to be between 80-96 percent effective against mosquitos and between 95-100 percent effective against ticks. Insect Shield® technology has also been proven effective against flies, sandflies, ants, chiggers, midges (no-see-ums) and fleas.
Is Insect Shield Safe?
Yes. Here is what the United States Environmental Protection Agency says:
"When evaluating these products in the pesticide registration process, we follow normal risk assessment procedures to determine safety. Our 2009 revised exposure and risk assessment evaluated multiple exposure scenarios for permethrin factory-treated clothing, including toddlers wearing or mouthing the clothing, and military personnel who wear permethrin-treated uniforms on a daily basis. All exposure scenarios showed that permethrin factory-treated clothing is unlikely to pose any significant immediate or long-term hazard to people wearing the clothing."
What are the washing instructions for Insect Shield clothes?
For items that can be washed, normal home laundering is recommended. Insect Shield repellent clothes can be bleached, starched, pressed, etc., without effect on the repellent quality; however, they should not be dry cleaned.
How much protection is provided by Insect Shield repellent apparel?
A small item of Insect Shield clothing provides less repellency than a larger one. You may need to adjust the amount of Insect Shield apparel you wear, depending on the number of biting insects that are present. For example, you might prefer to wear pants instead of shorts in certain situations; long sleeves instead of short; or add a hat and socks. Topical repellent can be used for exposed skin, and is especially recommended for heavily infested locations.
What are the benefits of Insect Shield vs. other forms of insect protection?
Insect Shield Repellent Apparel puts insect repellency near your skin, instead of on it, and the protection is invisible. Also, the repellency is long lasting, so no re-application is needed.
Does the product have an odor?
Insect Shield Repellent Apparel feels and smells the same as other clothing.
Is Insect Shield Responsible Insect Protection?
The proprietary Insect Shield process is designed to prevent loss of active ingredient outside the system, and once applied, Insect Shield repellency is so tightly bound to fabric fibers that garments retain effective repellency through 70 launderings.

Who recommends permethrin-treated apparel?
The following international agencies recommend insect-repellent apparel:
The U.S. Centers for Disease Control and Prevention (CDC)
The World Health Organization (WHO)
National Institute for Occupational Health and Safety
The American Academy of Family Physicians
The Public Health Agency of Canada
Insect Shield represents a promising new approach to the longstanding problem of protection against both insects and the diseases they can carry. All of the above agencies actively encourage at-risk individuals to use permethrin-treated clothing as a protective measure against insect-borne diseases.