Posted on
By Debra Campbell and Lisa Rickert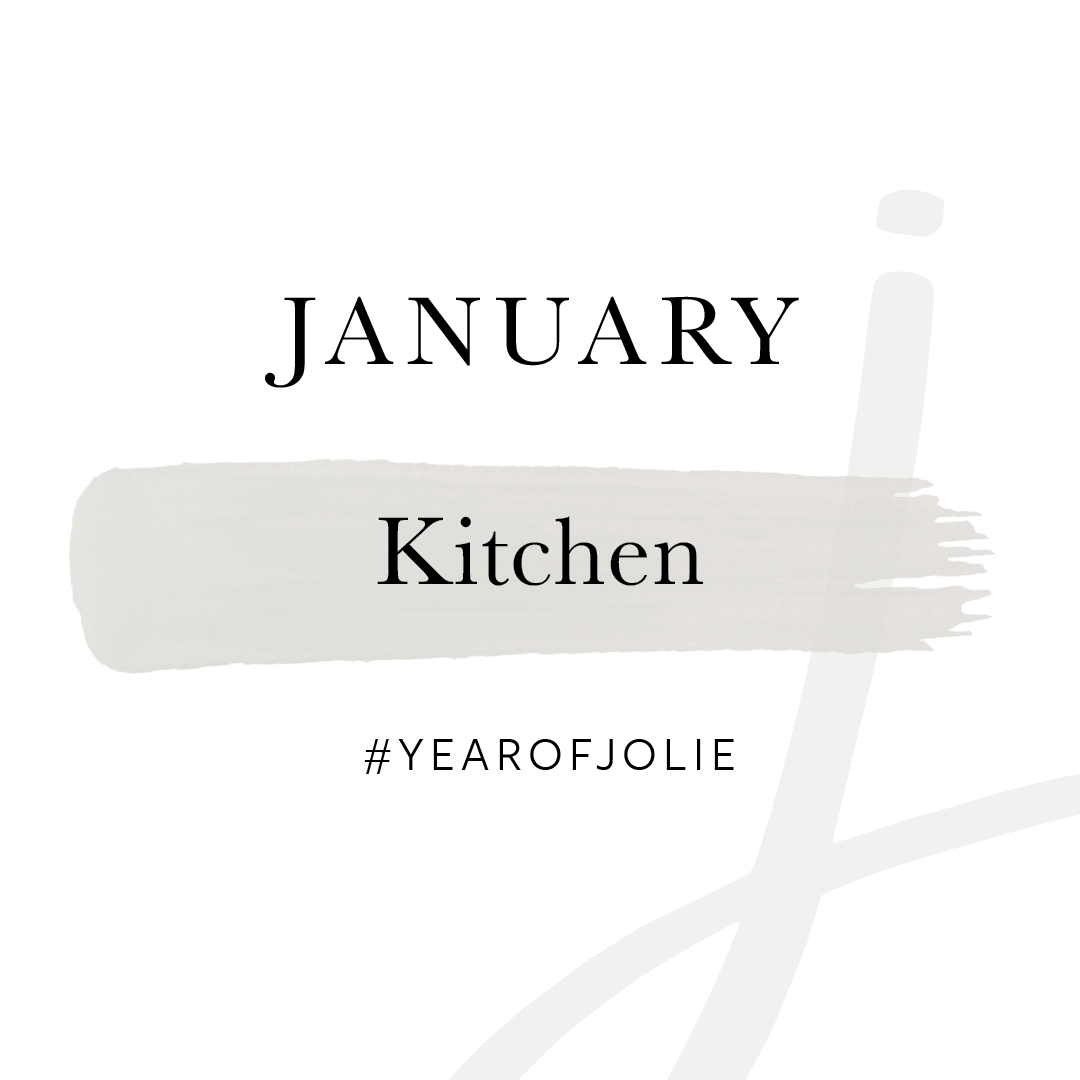 Have you been dreaming of updating your home? Well, now is the time to get started! We're excited to introduce the #YearofJolie.
Over the course of the next 12 months we will guide you through an easy home makeover – one room at a time. Each month we'll focus on a different part of the home, offering design tips, guidance, project inspiration, and tutorials. We are starting in the kitchen to make the biggest impact, then working through the rest of the home. We hope you'll join us by following along and planning monthly projects of your own.
We even have some great planning tools for you to make it easy to plan your projects. Download project planners over on the blog to print at home or stop by the shop and pick one up! To get started, take a walk around your home, jotting down which rooms need a face lift or a refreshed vibe this year. Come up with 12 of them: 12 projects, 12 months, and 12 chances to win the Jolie sponsored monthly giveaway!
Share your progress by posting your photos and tagging #YearofJolie - you'll be entered to win $200 to spend on Jolie products at Fleurish Home. One Jolie winner will be chosen at the end of each month in 2021 (that's total of 12 giveaways!)
Download your Project Calendar and Project Planner PDFs by clicking the links. PDFs will open in a new tab for you to download, save and print. It's the perfect way to get started on your #YearofJolie. Want to participate and get additional updates and inspiration each month? Sign up for our #YearofJolie Project Emails HERE.  We can't wait to see what you create! We are all spending a lot more time in our homes so now is the perfect time to commit to making it the best it can be!
Happy Planning, Painting and Creating!


(click here for giveaway rules)